Pull-out drawers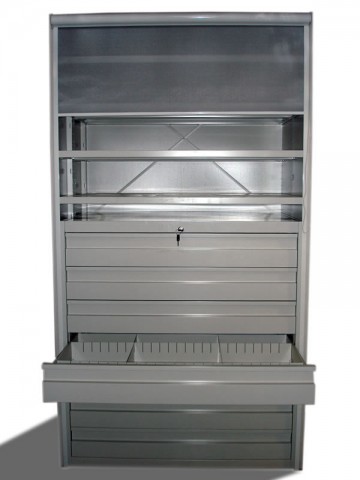 Pull-out drawers can replace shelves in racks.
Drawers are available in the same dimensions as the shelves.
The interior of drawers can be additionally divided with compartments for almost any size.
For special tasks, drawers with double-sided extension can be used.
It is possible to use locks to prevent unauthorized access to documents.