Remote Control app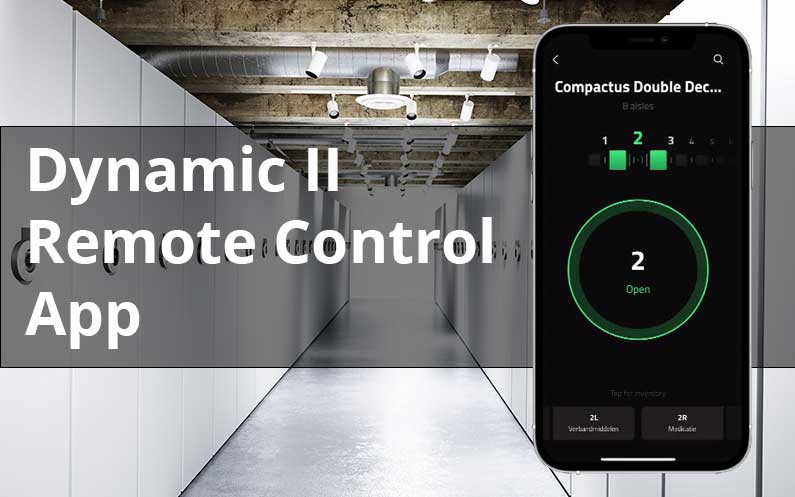 The new Dynamic II Remote Control App, available for IOS and Android, gives users the ability to open the desired corridor by remotely operating Compactus® Dynamic II mobile storage systems. Multiple systems can be linked together to form a single unit for easy operation with the Dynamic II Remote Control App.
Advanced safety features such as photocells and the all-new Safety Master keep users and livestock safe.
To optimize the pick-up and return processes, Dynamic II Remote Control includes an inventory system:
Assign inventory on each side of the corridor;
View inventory in the hallway;
Search for objects using keywords, find and open the correct corridor.
Roland van der Velden, Innovation Manager at Bruynzeel Storage Systems: "Using your own intelligent system control device also has hygienic advantages. Combined with our unparalleled security systems, we provide customers with the most secure storage solutions on the market".
We also invite you to watch the movie presenting the work and functions of our new application  <movie>