We care about your future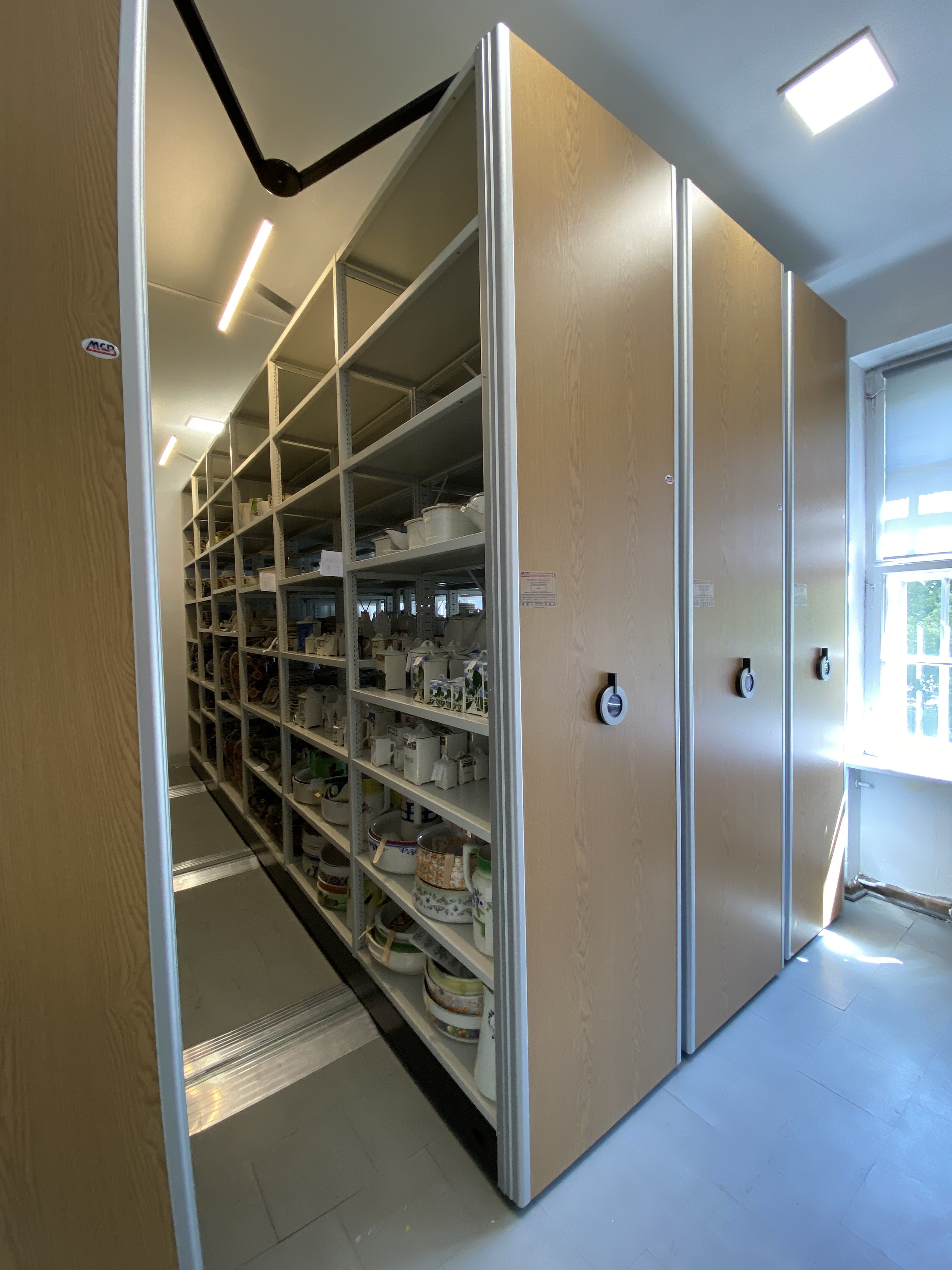 Międzynarodowe Centrum Budownictwa is always guided by the highest usability standard of the shelves. Our many years of experience in the furniture industry allow us to understand the needs and requirements of each person. We know how important it is to safely store objects.
The variety of accessories and many functions in the Dynamic II rack controller allows you to meet every required need to be able to enjoy the comfort of using the racks.
The electric rack control system allows us to obtain the optimal rack movement. Thanks to the smooth movement function, the stored objects remain in their place. The commencement of the racking movement with a uniformly accelerated movement, then the transition to a uniform, rectilinear movement to end with a uniformly delayed movement is an ideal solution for any item stored on the mobile racks.
Dynamic II is compatible with many accessories, such as LED lights that turn on when the inter-rack aisle is opened. This solution allows to illuminate the stored objects without the need to install a special external circuit in the rooms.
Additionally, the racks can be programmed in the "ventilation mode", which opens inter-rack aisles at equal distances. This ensures better air circulation in the shelves.
In addition, the racks can be equipped with special side walls, which are characterized not only by a great design but also by high usability and flexibility of configuration.
For more information, please contact us! Our design and sales department will answer every question and help you choose the right solution free of charge!