COMFORT aluminium box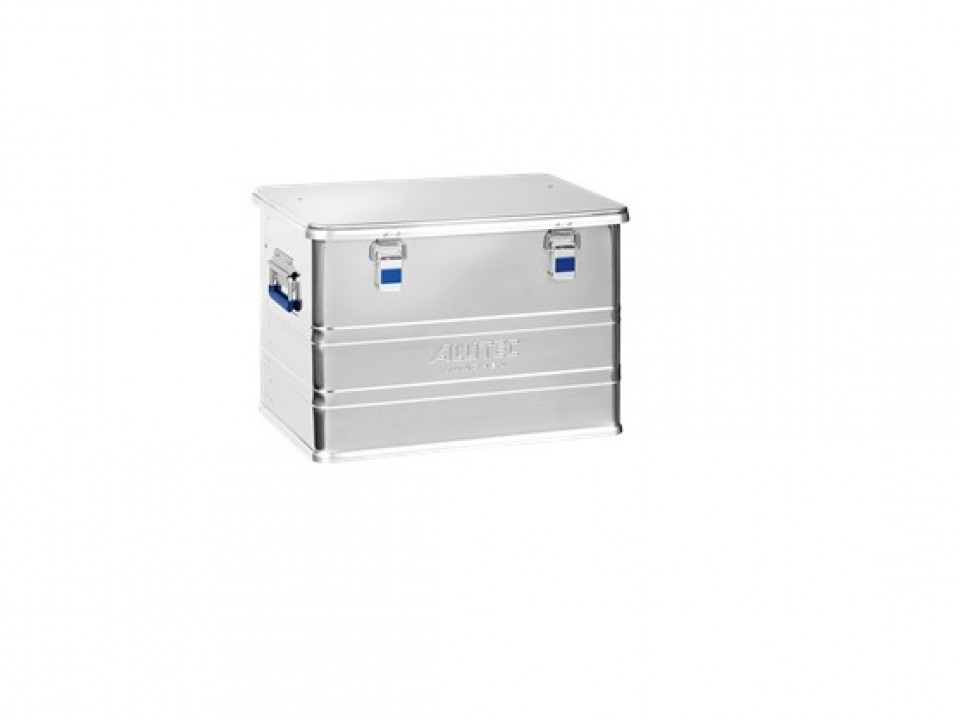 The extra strong aluminium boxes of the COMFORT series with 1.0 mm wall thickness are ideal for storing/transporting items in the workshop or warehouse.
The boxes can be used to protect e.g. craft machines, tools or measuring instruments.
The boxes are extremely stable, corrosion, weather and temperature resistant, made of high quality 1.0 mm thick aluminium with a 1.5 mm thick lid.
Type
Internal dimensions
(L x W x H) [mm]
External dimensions
(L x W x H) [mm]
Capacity [l]
Weight [kg]
Comfort 6
250 x 180 x 125
280 x 215 x 150
6
1,44
Comfort 27
350 x 245 x 315
380 x 280 x 332
27
2,71
Comfort 30
400 x 300 x 248
430 x 335 x 273
30
3,01
Comfort 48
550 x 350 x 248
580 x 385 x 265
48
4,17
Comfort 60
550 x 350 x 315
580 x 385 x 332
60
4,50
Comfort 73
550 x 350 x 381
580 x 385 x 398
73
4,85
Comfort 92
750 x 350 x 350
780 x 385 x 367
92
5,96
Comfort 140
870 x 460 x 350
900 x 495 x 367
140
7,70
Comfort 153
1150 x 350 x 381
1182 x 385 x 398
153
8,84
Comfort 157
750 x 550 x 381
782 x 585 x 398
157
7,74