Sliding racks with electric drive
Compactus Dynamic II XT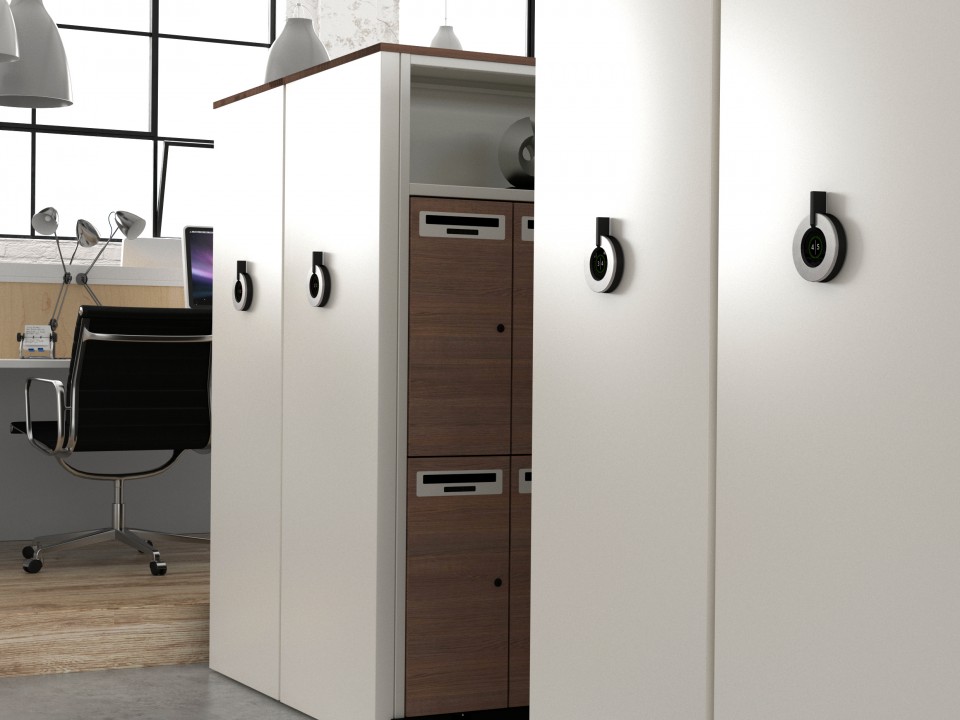 Sliding racks Compactus Dynamic II XT is a modern system with electric drive and microprocessor control. The shelves can be operated with one gentle touch of the operating panel, even when both our hands are occupied. Just put the edge of your hand, elbow, or other part of the body to give the racks a command.

Compactus Dynamic II XT mobile shelving system thanks to the soft start and stop function ensures that their contents stay in place during the movement.

If a user finds himself in the path of the moving shelf, the shelf will stop immediately thanks to the current flow monitoring system (MCMS), and then retract by approx. 10 cm to allow free exit from the corridor. To ensure even greater security, you can equip the shelves with photocells, whose effects are very similar.

The operating panel can be easily programmed through the appropriate application on your Android or IOS phone. The connection is made using a Wi-Fi signal generated by the entire system.

The versatility of the system ensures both long-term storage and frequent use of stored collections. In order to provide additional ventilation after closing the archive, the system can automatically slide apart (e.g. to protect documents during long-term storage). The system can also be locked to secure documents against theft. Compactus Dynamic II XT shelves mean safety and convenience of work in your office.
Specifications
Obciążenie sekcji [kg]: 800
Wysokość sekcji [mm]: 2994, pitch every 40 mm
Długość sekcji [mm]: 800, 900, 1000, 1100, 1200
Głębokość sekcji [mm]: 200, 250, 270, 300, 320, 350, 390, 400, 450
Maksymalna głębokość [mm]: 1200
Zastosowanie
libraries
legibly
offices
storage of confidential data